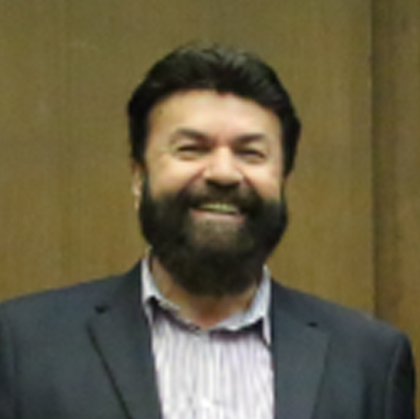 Mr. Anwar Alameddine
School Owner

It has been another spectacular year of learning at the Lebanese American School and it is clear to me that our success comes from good leadership, highly qualified teachers, a strong curriculum and outstanding facilities combining to create a supportive and inspiring learning environment.

Students enjoy our safe and culturally diverse school, developing their intellectual, emotional and social potential. We encourage our students to not only excel academically but to participate in the many different sporting, cultural and leadership activities that we provide. Our students are proud to be part of the LAS community. Students who attend our school are hardworking and disciplined, respect others and value the environment that they live in. We promote inclusion and celebrate diversity, welcoming students from all around the MENA region.

We can take pride in the wide array of new technology and other physical resources, but I believe the key ingredient of a good education is the hard work and commitment of the people who make up our community. Our alumni and students are eloquent testimony to the value of those efforts. As the history of LAS keeps evolving, we remain focused on incorporating a challenging curriculum, service to others, mutual respect, celebration of cultures with a caring staff and parents as partners, which all help our students become responsible and cooperative global citizens.

Finally, I would like to thank all our staff, who give so willingly of their time and efforts to make the school what it is. Our school could not run without your contribution; your work does so much to make the school what it is.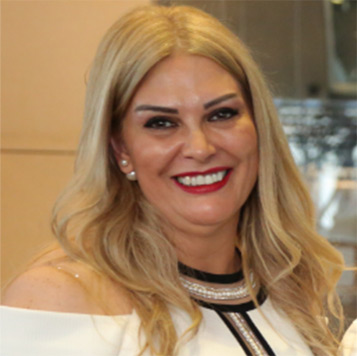 Mrs. Rima Alameddine
School Director

Throughout the years I continued to be impressed by the achievement and growth of this school as a community with a vibrant body of academics, athletes, and artists amongst our staff and students. Through the curriculum, sports programs and the growing number of extra-curricular activities, we ensure that we don't only cater for those already with innate abilities, but we have programs in place to enable fulfillment of inherent potential for all.

Ever since we initiated the school; 25 years ago, I was remarked at how quickly time seems to pass. Often I've felt that before I truly realize it, weeks and months of the school year have elapsed.While keeping the focus on important dates and deadlines, we make a greater effort to simultaneously acknowledge and appreciate the significant things that happen at our school every day. I see clear examples of our meaningful work with students and families.

These reminders reinforce the feeling of pride I have in our school. Community is more than just the achievements and accolades we receive; it also encompasses the way we treat each other and those around us. Activities pursued through our Community Service Teams seek to make a difference in the lives of people outside our immediate sphere. The enthusiasm with which students greet these activities shows a deep understanding of their role as global citizens.

The LAS team is also active in the wider community and supports charitable initiatives throughout Lebanon. Albert Einstein said, 'One should not pursue goals that are easily achieved. One must develop an instinct for what one can just barely achieve through one's greatest efforts.'

Worth remembering as all our seniors approach the big ones. I would like to extend my thanks to all staff, the teachers, students, parents and all those who have encouraged our community and helped make the school what it is today.